<-- back to home
flowers
Tran Minh Duc
April 2019
Padma de Fleur
Ho Chi Minh City, Vietnam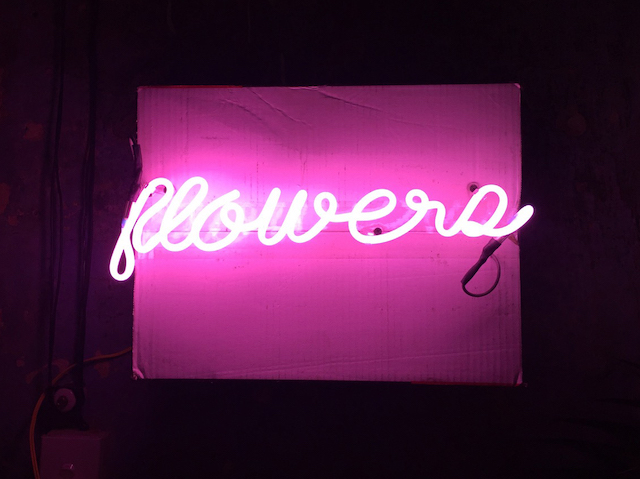 about the artwork

flowers
2015
installation of neon light, found carton box, and song
39.5 x 30 x 17 cm
Tran Minh Duc

the song 'Where have all the flowers gone?' by Pete Seeger, heard on repeat as part of the flowers artwork, is listed as one of the top 20 most influencing political songs and an anti-war song from the 60s era. it is inspired by Mikhail Sholokhov's novel The Quiet Flows the Don, and by three lines of an Ukrainian folk song: 'where are the flowers, the girls have plucked them. where are the girls, they've all taken husbands. where are the men, they're all in the army.'

composed of the word 'flowers' in rose coloured neon light writing mounted on the simple cardboard box of a popular Vietnamese instant noodle brand, the work exudes a gentle and tender air. the noodle box is nostalgic and humble, an allusion to childhood years in the subsidized period, when the artist's mother sold coffee and food to earn a living in hard times. coming out from the box, a small set of headphones play the song like an echo; its sound creating a heady audio essence that emanates from within. together, in a modest ode, these elements accentuate the interchange between the physical and intangible factors at play in the work, and slowly unfurl the complex notions of beauty and peace.

flowers is on loan from Post Vidai collection.


about the location

Padma de Fleur is a flower shop and cafe in District 1 of Saigon, Vietnam. They describe themselves as a play to enjoy unique experiences with flowers.

location: Padma de Fleur, 55/6 Le Thi Hong Gam, p. Nguyen Thai Binh, D1, HCMC, Vietnam


about the artist

Tran Minh Duc (b.1982, Vietnam) is a visual artist based in Ho Chi Minh City (Saigon), Vietnam working with the mediums of performance, photography, collage and installation. through a multidisciplinary approach, Duc seeks to explore collective memory and cultural archives by investigating historical narratives, the effects of colonialism and imperialism, and the lasting impacts of war and migration. he is interested in the interactions between the collective and individual, and the local and the foreign; his work forms a personal interrogation of what it means to be Vietnamese in the intricate fabric of contemporaneity. Duc graduated with a BA in painting from the College of Culture and Arts of Ho Chi Minh City, and has since exhibited widely in Vietnam and internationally. in 2017, he received a fellowship from the Asian Cultural Council to be in residence at Art in General in New York City, USA. his artwork flowers was previously exhibited with MoT+++ in 2015, and is part of the Post Vidai, a Vietnamese Art Collection.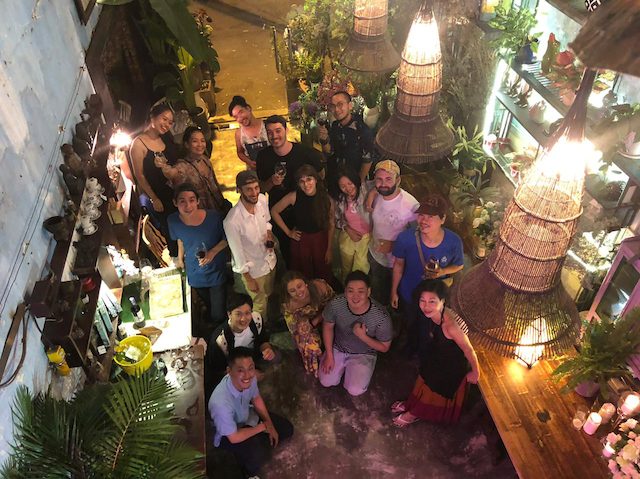 <-- back to home

motplus.xyz
/motplusplusplus
@motplusplusplus
#1museumbyanyothername

© MoT+++ 2120