<-- back to home
Socrates' Apology
Cam Xanh
February 2018 - February 2019
Renaissance International School Saigon
Ho Chi Minh City, Vietnam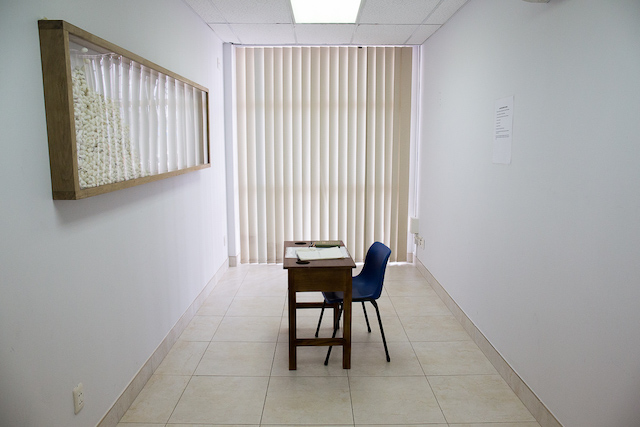 about the artwork

Socrates' Apology
2018
interactive installation of one writing desk and chair, silk cocoons, marker pen, political speeches on paper, notebook
dimensions variable
Cam Xanh

instructions:

each participant can come in the room one at a time, they first reads the instructions carefully, then choos a paragraph, which can be as long or short as they want, then writes down on the notebook their name, the time and date which they participate, then writes the first few words and last few words from the paragraph that they choose with the number of the page where the paragraph is. then they use the marker to write each word from the chosen paragraph on the silk cocoons which they find under the desk. after finishing writing on the cocoons, the participant can put all written ones in the plexiglass box mounted on the wall. then they can leave.


about the location

Socrates' Apology was commissioned by the Nguyen Art Foundation for the Renaissance International School Saigon.

location: Renaissance International School Saigon, 74 Nguyễn Thị Thập, Bình Thuận, D7, HCMC, Vietnam


about the artist

Cam Xanh is the pseudonym of conceptual artist Tran Thanh Ha (b.1977, Vietnam). Translated as Green Orange from Vietnamese, it is the first of many playful departures from the expected that characterise her work. Her physical works are often based on texts and poetry, or developed from previous performances by the artist, and branch across multiple mediums including installation, sculpture, painting and video, often with elements only activated by audience participation. Her work can be found in the collection of the Singapore Art Museum (SAM), and she was a speaker for the ASIA YOUNG 36 exhibition at the Jeonbuk Museum of Art in Seoul, Korea in 2016. She founded independent art space MoT+++ in 2015 in Ho Chi Minh City, Vietnam, which she continues to collaboratively run with a small team and other members of the MoT+++ artist collective. In 2018 she co-founded the Nguyen Art Foundation and A. Farm, an international art residency.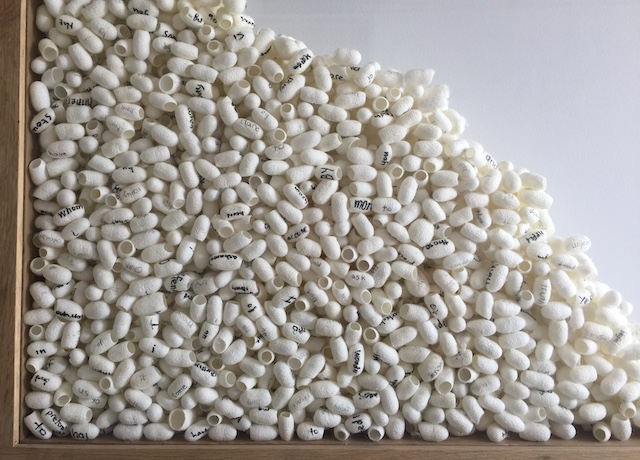 <-- back to home

motplus.xyz
/motplusplusplus
@motplusplusplus
#1museumbyanyothername

© MoT+++ 2120